Between BIESHEIM and VOLGELSHEIM, as laid in the middle of the fields, the salt box restaurant invites you to a tasting of Alsatian specialities and original creations in a charming and friendly. The HENNY family knows to enjoy a kitchen of the soil coupled with the know-how of large tables.
Address exchanged by word of mouth, you will not be disappointed of the home and you will leave satisfied with this tasty and authentic cuisine.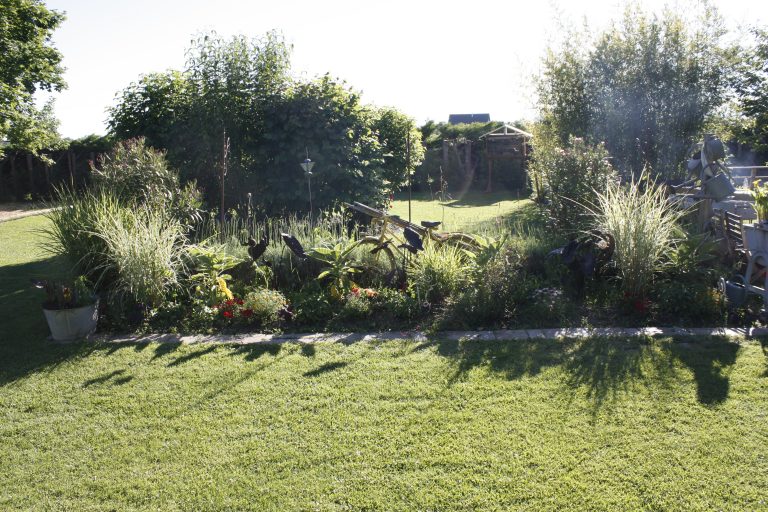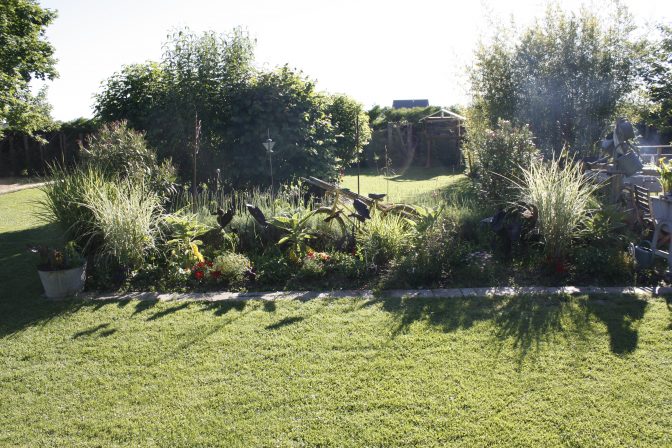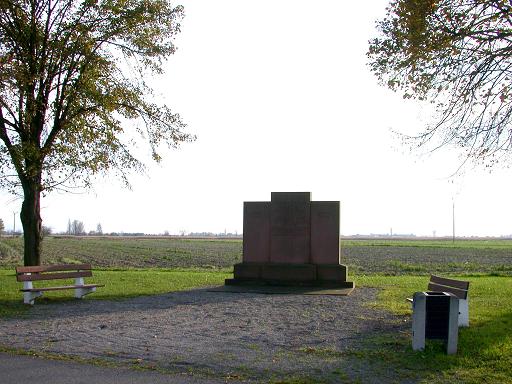 The salt box takes its name from a monument to the heroes of war which was built not far from the restaurant which reminded a box salt because of its shape: the monument of the General Armand-Michel de BEAUPUY
It was erected in 1801 in honour of General Napoleonic BEAUPUY. This monument whose shape recalled the mausoleums of Rome and Athens, was called in the popular language "Salzbecksla", i.e. "salt box". The monument was destroyed by the Germans in 1940. A new stele was erected and inaugurated in 1979.
The HENNY family runs the hotel.
On the kitchen side, Xavier and his team will create for you dishes that combine Alsatian tradition and modernity (And yes Patrice is now retired!). They will certainly delight your taste buds and invite you to share their cuisine and make you finish your meal with sweet notes with their talents and know-how.
In the dining room, Katia and her team will accompany you to your table and will give you precious advice on the choice of dishes and wines that will suit you so that your meal will be the most pleasant. Or they will introduce you to our hotel rooms if you need to stay in Alsace.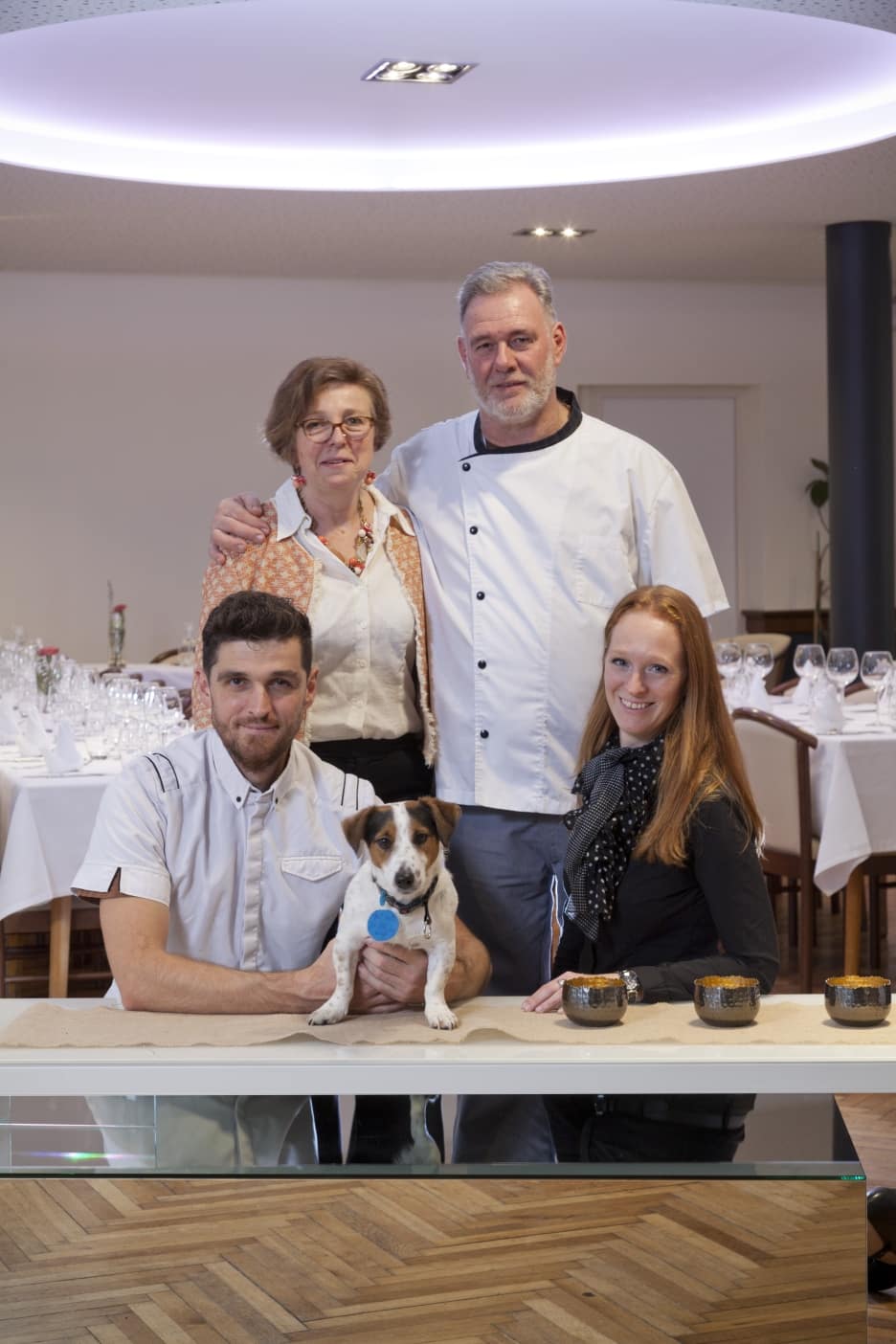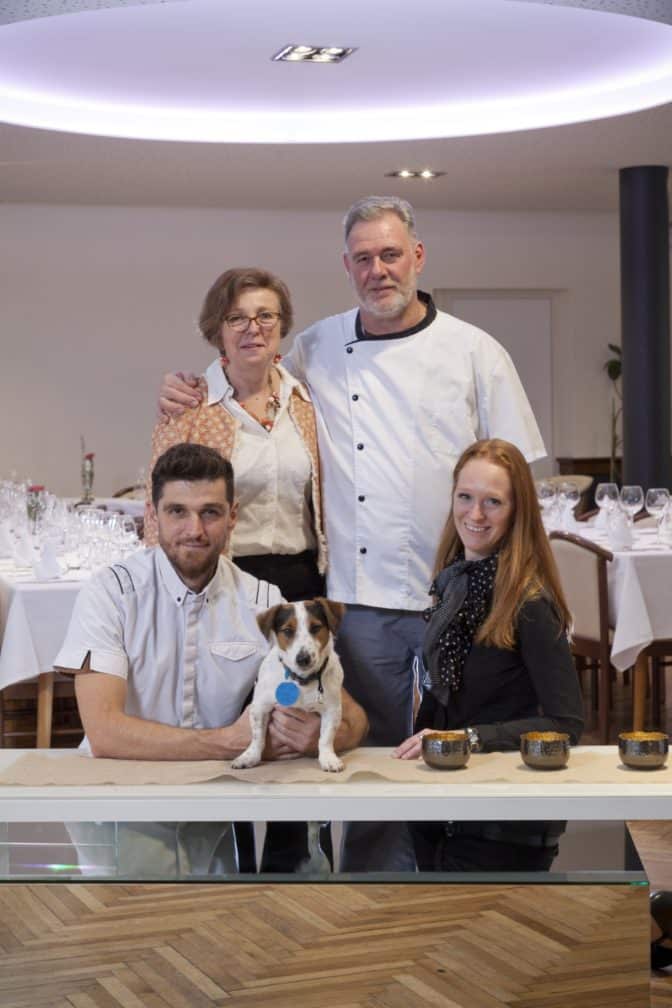 It comes with us by recommendation and they come back with pleasure!
The Salt box
11 Rue du Rhin
68600 VOLGELSHEIM
Opening hours
Closed
630 – 1500 / 1800 – 2400
630 – 1500 / 1800 – 2400
630 – 1500 / Closed in the evening
700 – 1500 / 1800 – 2400
700 – 1500 / 1830 – 2400
700 - End of service / Closed in the evening